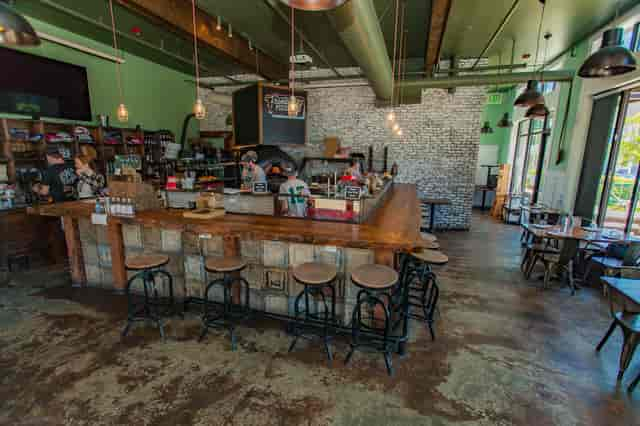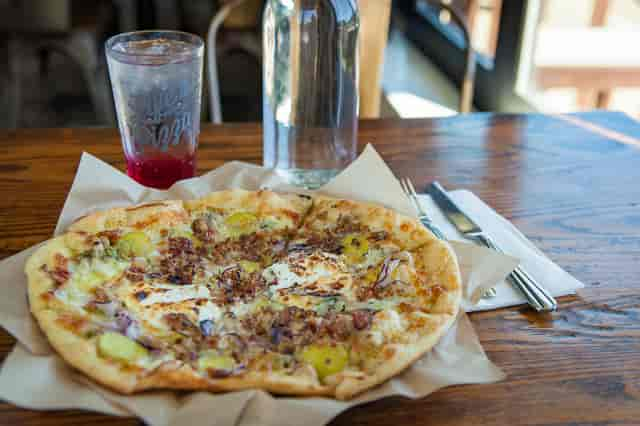 About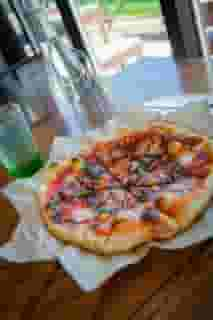 The Frontagers Story
The pizza-lovin' crew behind Frontagers got our first start in 2009, with a NY-style pizza food truck in Washington, DC. In 2014, Seabrook found us and thus we had the chance to open a concept food truck: a 1939 Chevrolet Farm Truck, with a wood-fired brick oven. Having proven our chops at the Classic-Italian style after that first year, Seabrook agreed to give us a building and we built our first restaurant. The product, which opened in May 2016, was a rustic-feeling, family-friendly pizzeria with an evolving menu that looked beyond expanding our pizza; taking in classic Italian (or, Italian-American) products, like focaccia, stromboli, charcuterie, roasted olives, craft Italian sodas, but also incorporating local ingredients, such as in our superb salads and offering PNW beers and wine on tap.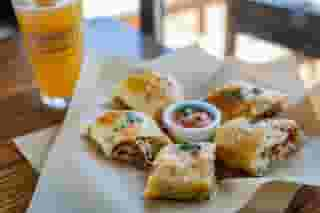 Life's Better With Pizza
In 2014, Eric Duensing, Andy Bickar, Michael Chewning and Zachary Graybill seized a unique and rare opportunity to start a pizza business at the picturesque vacation-resort town, Seabrook, in Washington state. They started with a wood-fired pizza food truck concept and the next year started work on a pizzeria called Frontagers Pizza Co.

The past two years saw Seabrook grow and grow and Frontagers followed suit. It has provided ample learning opportunities in the nuances of a brick and mortar business. In return, we're proud to prepare the best darn pizza Grays Harbor County has ever seen.